The Trusy Opportunity
We've Finally Cracked The Code To Scaling And Monetizing Instagram Audiences
We all know Instagram is huge, but up to this point, no one has offered truly effective growth strategies that are necessary to build and grow a profitable Instagram following.
Instagram followings have quickly become one of the greatest profit centers for online businesses. Period. The problem is, no one has figured out how to control and deliver growth on Instagram consistently.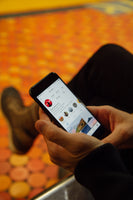 Are You Struggling to Grow?
IT'S NOT YOUR FAULT
You just haven't been shown the true secrets that everyone else is using to grow massive audiences on the world's biggest stage.
Up until now, there just hasn't been anyone that's actually done this stuff the right way.
We are on a mission to help as many people as we can to break out of this box and we've found a simple way to explode businesses, brand and personal accounts on Instagram.
This is a system that has changed the lives of just about everyone we've worked with.
And we're going to show you exactly how!
Here's How Things Are Going To Change For You!
You will finally have the opportunity to convey instant credibility in your industry.
People will begin reaching out to you regularly wanting to do business with YOU- because you will be the perceived expert.
When you have an audience, you have massive leverage.
And we're pumped that YOU now get the opportunity to give your life an upgrade and start implementing the exact same strategies that are blowing up 7 and 8 figure businesses, major brands and influencers across the globe.
Almost instantly, you are going to get the publicity that you deserve, and need, to become successful in your industry.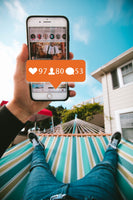 sign up now and start growing
By taking this step, and joining Trusy Social, you are joining an elite group of action takers that have a clear plan to achieve their dreams. If you aren't serious about building a life-changing following, and taking control of your future - this program isn't for you. But, if you are looking for a clear strategy to make your dreams become a reality within your industry, then pick a package and sign up right now!
* Results Will Vary based on Niche. Numbers Provided are Approximate Ranges.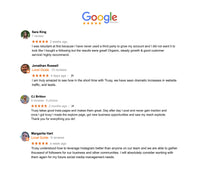 Hear From Our Clients
Take a look at what our clients have to say! We pride ourselves on providing the best customer service in our industry and going the extra mile for every individual who uses our services.
THE TRUSY SOCIAL GUARANTEE
We're so confident in the Trusy Social program, that our team decided we need to make the biggest, boldest guarantee we've ever made. That's why you'll get our 10 Day No Questions Asked Guarantee. If you aren't on the path to building and monetizing your social media profiles in the next 10 days, contact us and we'll give a full refund, no questions asked.
Thank you for investing in yourself and giving it a try, because we know this program has the potential to change your life!